March 2018:
https://www.mak.at/programm/veranstaltungen/mak_on_tour/mak_on_tour_detail?event_id=1516674742578&article_id=1516674742560
April 2018:
Schloss Kastelbell, Kastelbell-Tschars, curated by Dr. Elisabeth Maireth
May 2018:
https://www.mak.at/post_ottowagner
https://croynielsen.com/fairs/condo-london-hosted-by-rob-tufnell-2018/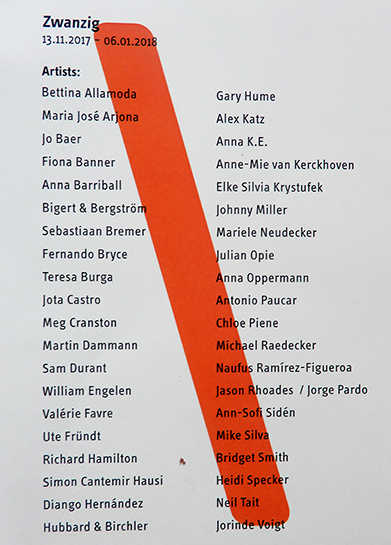 http://bthumm.de/wp-content/uploads/GBT_2017_ZWANZIG_press-release.pdf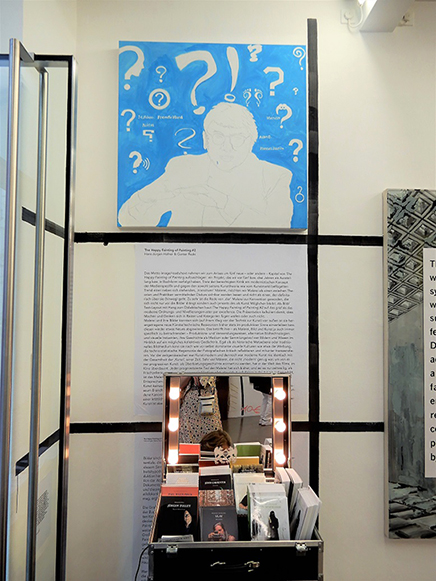 image/reads/text The Happy Fainting of Painting #2 curated by_Hans Juergen Hafner & Gunter Reski.
15.09. bis 12.10.2017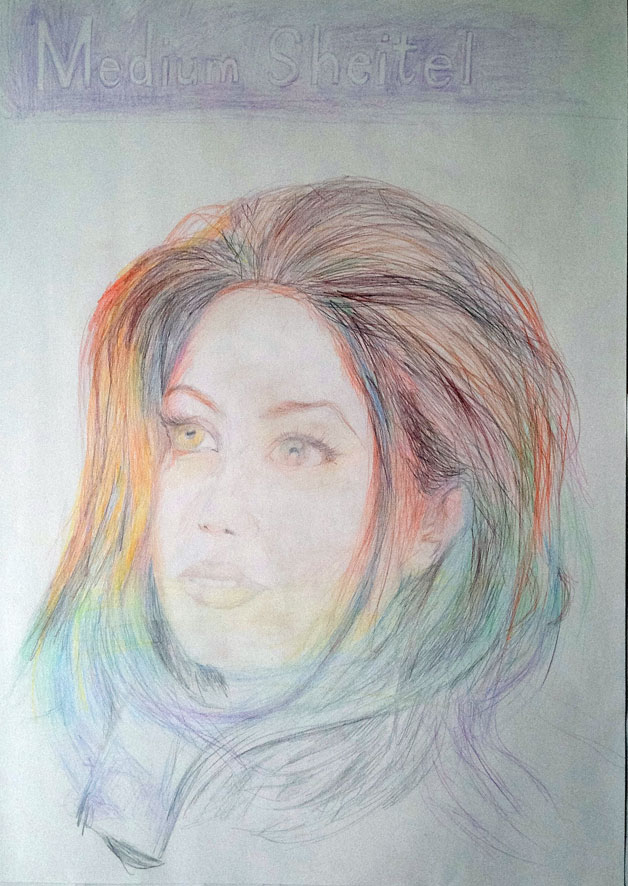 Solo show "Haare spraechen", Museum Judenplatz Wien"
Because of the generous donation of the archive of Family Ephrussi/De Waal to the Jewish Museum Vienna in January 2018 and the therefore following exhibition of this archive, the exhibition of Elke Silvia Krystufek has been postponed to an unknown date by Director Dr. Danielle Spera.
"Upcoming: Fall 2017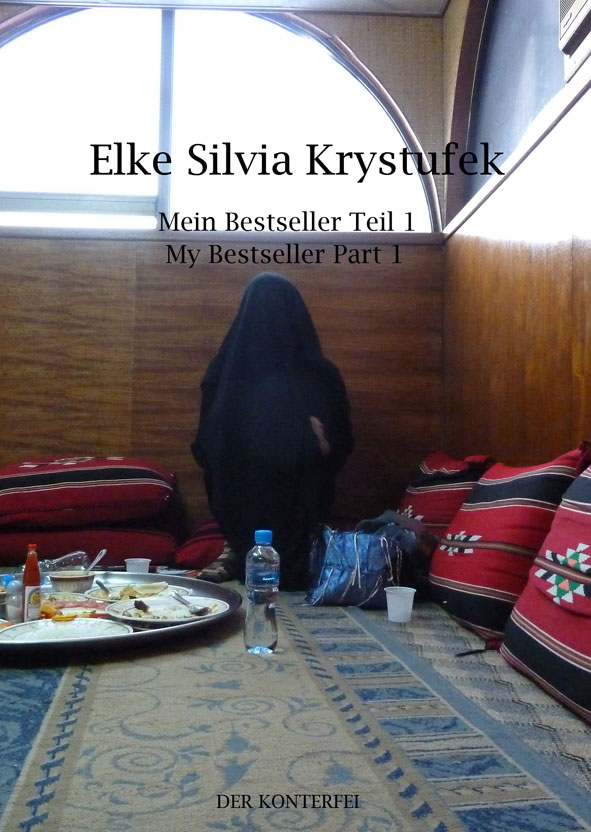 Cover subject of change
Book Publication: Mein Bestseller / My bestseller
Summary: The new book of Elke Silver Krystufek " My bestseller, Part 1 " deals with Selling. What is sold in which way, how humans sell themselves, how souls are sold and how beautiful it is, to write about all that in a literary manner. The global market has won and lost at the same time. The New York Time titles: "The Ramallah Times has stolen our paper." The Mirror wines: oh no, we would not have wanted to see it this way. The press presses under pressure: Press you button baby. The curier takes everything away and returns nothing. And the crown crowns everything. Only Today prints a little image of the illiterates.
Will be available here:
http://derkonterfei.com/products/books. "
"Press: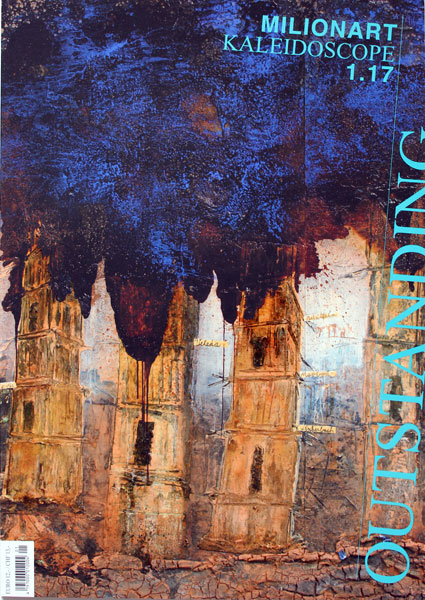 http://www.milionart.de/media-kaleidoscope/"
pages: 22, 23, 24
http://www.milionart.de/milionart/elke-silvia-krystufek/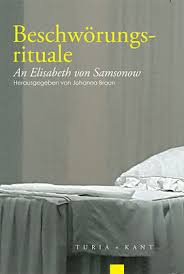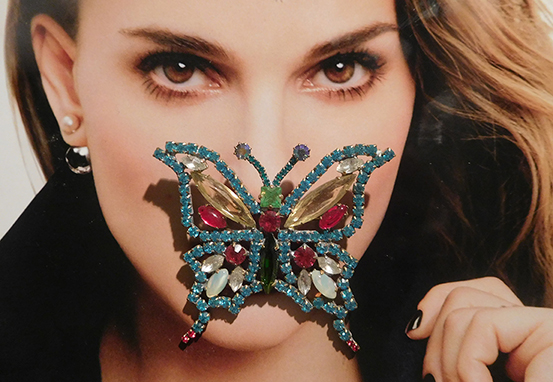 Open Studio Day
Samstag, 19. November 2016, 13:00-18:00 Uhr
Ich nehme am Open Studio Day im Rahmen der VIENNA ART WEEK 2016 teil.

Name: Elke Silvia Krystufek

Telefon: waehrend des Open Studio Days: 01/5125828

Adresse des Studios/Atelier: A.E: Koechert, Neuer Markt 15 ,1010 Wien

Website : www.koechert.com
Aktivitaet waehrend der VAW-Woche in 3-4 Sätzen und /oder Aktivität während des Open Studio Days: Aufgrund ihrer herausragenden handwerklichen Faehigkeiten im Bereich der Malerei, Skulptur und Zeichnung hat sich Elke Silvia Krystufek für den Open Studio Day einen Ort ausgesucht, der für Handwerk im feinsten Sinne steht: den Traditionsjuwelier A.E. Koechert am Hohen Markt im 1. Bezirk. Anlaesslich des Open Studio Days wird ein noch nie in Oesterreich gezeigtes und von Juwelier Koechert produziertes Werk der Kuenstlerin ausgestellt, sowie eine eigens für die Schaukaesten arrangierte Installation in diesem exklusiven Rahmen praesentiert. Die bisherigen Editionen mit Juwelier A.E. Koechert, der "Fingerhakelehering" fuer das MAK 2006 und der 2014 für das 200 Jahr Jubilaeum entstandene "Feuerwerksring" werden zu diesem Anlass mit Zeichnungen von noch nicht realisierten Schmuckstuecken kombiniert.

Neue ortspezifische Installation: Zeichnungen, Skulptur, Schmuckobjekte, Malerei, Collage, etc.

Sonstiges

VIENNA ART WEEK 2016 Projektmanagement


"Colleagues", Kronos Advisory, Wien
"Heb", Autocenter, Berlin
"Locals and Immigrants", Galerie Susanne Vielmetter, Los Angeles
"HARMONIE 2", Vegas Gallery, London
"HARMONIE 3", The Box Gallery, Los Angeles
"HARMONIE 5", Galerie Nicola von Senger, Zuerich
"HARMONIE 20", Haus am Waldsee, Berlin
"HARMONIE 8", Le Confort Moderne, Poitiers
"HARMONIE 20", kunstraum am schauplatz & buero weltausstellung, Vienna
"HARMONIE 26", Salon Jirout, Berlin
"HARMONIE 360", Hausmuseum Otmar Rychlik, Gainfarn
"HARMONIE 19", Galerie Meyer Kainer, Vienna
"HARMONIE 32", Galerie Nicola von Senger, Zuerich
"MODE", Combinat, Vienna
The archive project has been concluded Dec. 31st 2015 in favour of new productions.

Upcoming: Lyrics and vocals for DISCOZMA @ www jahmoni.com
Production on request: www.koechert.com
Image rights: images rights are available for the following projects: solo exhibition @ Kronos Advisory gmbh, edition jeweler Koechert, record cover for discozma and works in commission by Nicola von Senger. Please do not contact us for other image rights.
Gallery administration for works from the archive: Galerie Nicola von Senger: info@nicolavonsenger.com
Contact solo exhibition Vienna till Sep 31th 2016: sladjana.ivantic@kronos-advisory.com